New Chronic Formulary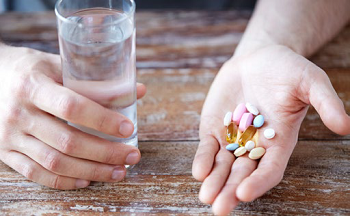 Effective 01 January the Fund introduced a new formulary and non formulary chronic medicine list, which offers members an option to receive their
monthly chronic medicine at a 0% co-payment.
What is Formulary and Non-Formulary Medicine List?
Formulary Medicine
It is a list of chronic medicine covered 100% of cost by the Fund, and a member will not carry any co-payment or levies if they receive the specific Medicine
Non-Formulary Medicine
Chronic medicine not listed on the formulary list, is covered at 80% and the 15% co-payment or levy is carried by the member.
How will I know if my chronic medicine is Formulary or Non-Formulary?
All current registered chronic members have been issued with a chronic confirmation letter stipulating the chronic medicine registered for 2016, and if the registered medicine is formulary or non formulary and the % levy applicable. Members that have not received the letter can obtain a copy from the Napotel Office.